Expert hacks for traveling with makeup

by Leanna Serras
Last time I was traveling for business I had a meeting almost immediately after we landed. When it comes to early morning or very long flights (this one was both) I prefer not to wear any makeup in the airport or on the plane.

For this reason, I had my makeup stashed in my carry on, ready to apply a the airport after arrival. However, I wish I would have known what a hassle it would be. First off, I tried to bring on a tub of expensive face lotion that I thought was regulation size. It was not, and I was forced to throw it out.

Secondly, my compact broke, spilling powder everywhere in my makeup bag and exploding on me when I tried to pull my makeup out in the airport bathroom. Needless to say, I wasn't wearing any powder to the meeting.

This was just one instance where my makeup either had to be tossed, broke or made a mess while I was traveling on business. I can think of several other instances where this has happened and I wish I had had some tips.

So others can avoid similar mishaps, the below infographic covers 10 tips for traveling with makeup. For example, buying all in one makeup product can not only save space but if you use cream you can avoid spillage as well. I like cream blushes and highlighters that double as eyeshadow or lipstick.

Another great tip? Placing a cotton ball in the compact. This can help you avoid my above issue of the crumbling compact. And one of the most obvious tip that seems so simple — know the airline restrictions for liquids and creams! They must be under 3.4 ounces (100ml) and able to fit in a 1-quart plastic bag. Knowing that could have saved me from having to throw out my $100 face cream.

Learn from my mistakes and enjoy using these tips on your next road trip so that you arrive ready to face the day and tackle any challenge that's thrown at you!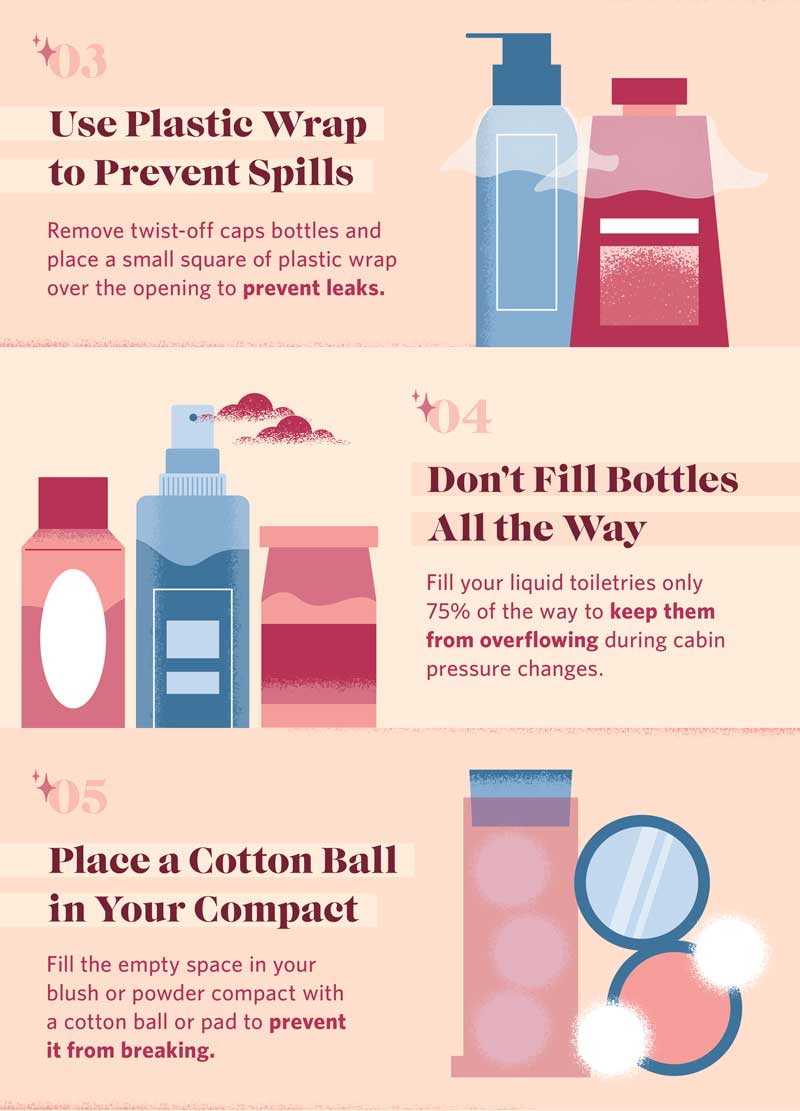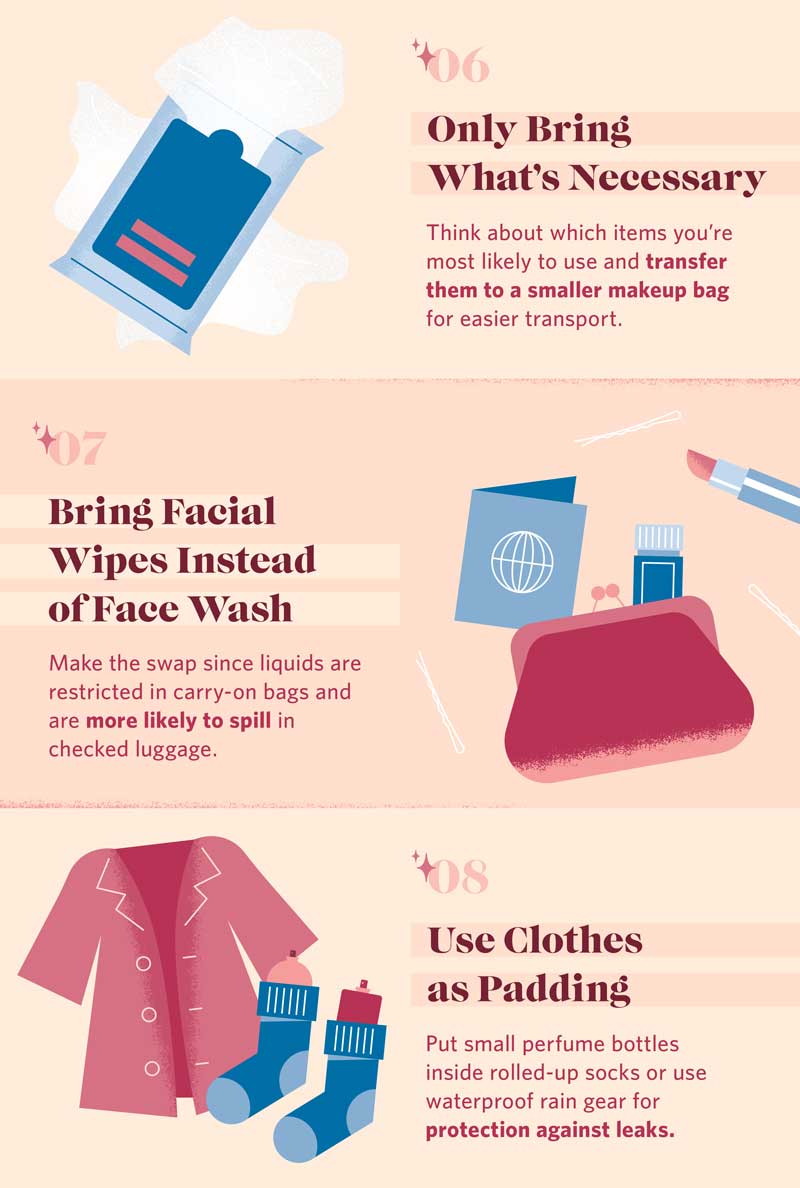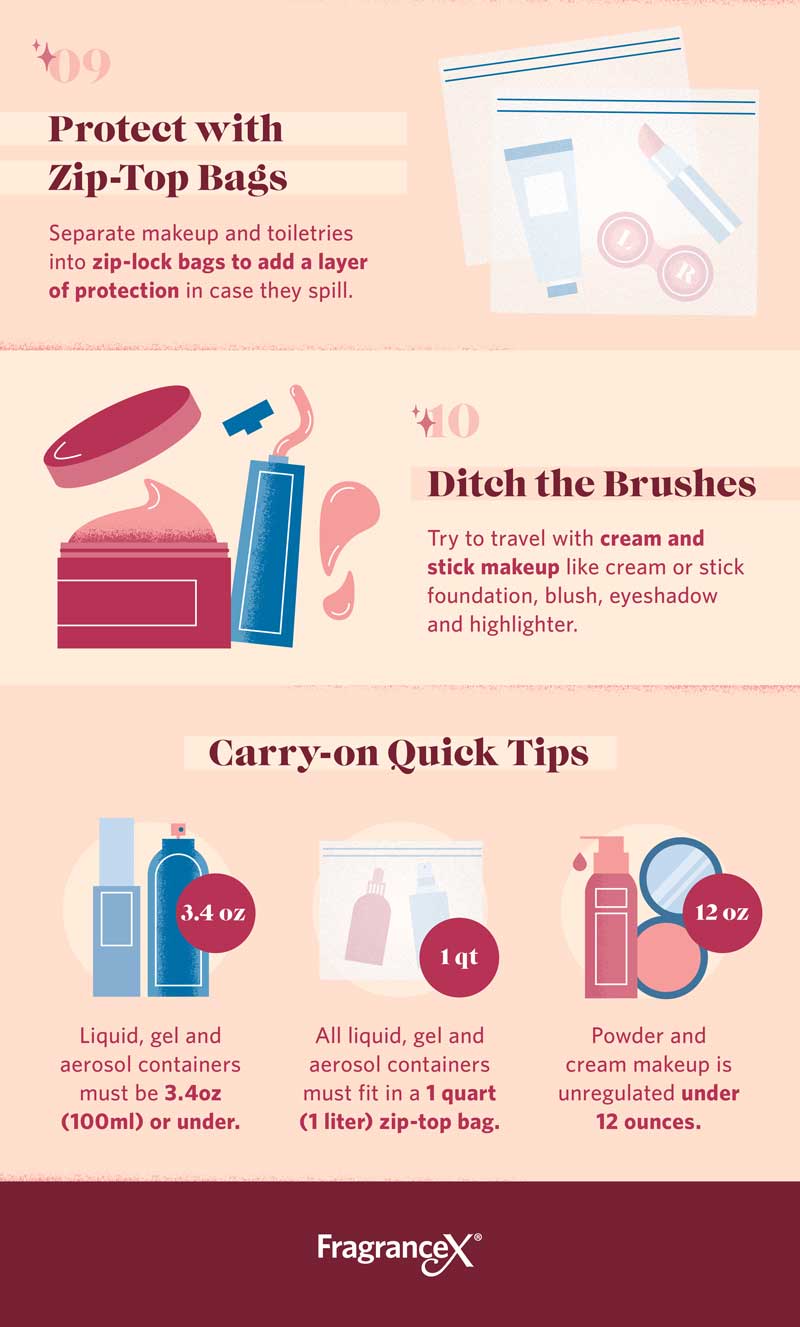 Photo credit: Header image courtesy of Kinkate. Infographic courtesy of Fragrance X.