DotZero: startups foster trust and economic growth in Karachi
by Rakiah Oneeb
When Farzal Dojki was studying entrepreneurial ecosystems in the United States, he became fascinated with the concept of coworking. Back at home in Karachi, Pakistan's biggest metropolis, he considered starting the city's first coworking space. But his mentors were skeptical of the idea. At the time they scoffed, saying, "Nobody would be willing to share an office space with so many strangers. No one trusts anyone in Pakistan."
Considering the security situation in Karachi, the argument wasn't without merit. With sporadic terrorist attacks throughout Pakistan and regular targeted killings in Karachi becoming a norm, Karachiites were mistrusting on a good dayand fearful on a bad one.
Aside from the security concerns, the prospect of failure weighed heavily on Dojki's mind. Faizan A. Leghari, founder of Viaduct and Textualy, had already tried his hand at bringing coworking to Karachi in 2008 in the form of Suite401. Although Suite401 had the honor of being Pakistan's first coworking space, it unfortunately closed its doors in 2010. Their last Facebook post stated it was "an amazing venture" based on "an idea in Pakistan which people (perhaps) aren't fully understanding."
After working at three different startups, Dojki started his own company, Next Generation Innovations, and encountered his own pressing need for office space. He also noticed that other Pakistani companies faced the same problem.
"Before anyone could think of starting their business they had to worry about renting space, hiring people and the simple day to day running of the business," said Dojki.
Dojki wanted to create a space Pakistani startups could use to launch their companies without having to worry about setting up a functional office. "I wanted to eliminate that starting hurdle for potential companies," he said.
He ended up getting more than he asked for. He found some investors who believed in his vision, and, aside from pledging financial support to his cause, they told Dojki they'd be his first customers when the new space opened its doors.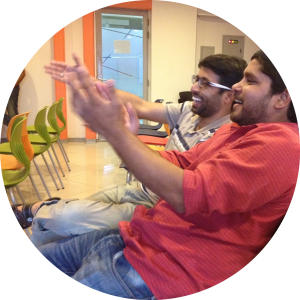 That support turned Dojki's dream into reality. In July 2013, DotZero opened its doors as Pakistan's first community space for entrepreneurs.
But Dojki admits that had he undertaken this venture five years earlier, it might have failed. Aside from the timing, one major difference sets DotZero and Suite401 apart. Suite401 was a traditional coworking space, while DotZero is a more of an incubator, targeting startups but with a coworking mindset.
That combination is working. By September, ten companies and over 100 engineers claimed DotZero as their workplace. By October of that year, they reached full capacity.
"We planned things such that my company and their companies adjusted their leases so that they would expire as soon as DotZero was ready. When that day came, 40 people from three different companies moved into DotZero," Mr. Dojki said.
Currently the space hosts 13 startups that range in size from one to 20 employees.
Once a company surpasses that size, they're encouraged to start looking for office space of their own. Dojki calls it a graduation strategy. Twenty employees is the cut-off because a startup of that size is in a better position to predict future expansion and is more able to afford their own space.
"As a self-funded non-profit, we cannot afford to run our own incubation programs at this point. Our graduation policy was created as we experimented with what worked well. When the startup grows to a certain size, we discuss how it can co-incubate or graduate out so that we can bring in new teams," explains Dojki.
Graduating companies are given the option to rent additional offices on a separate floor in the same building. Because of the thriving startup culture that DotZero fosters, some companies choose to split their staff between the coworking space and their newly rented offices.
When a startup graduates, there are applicants waiting to fill their space and competition is fierce.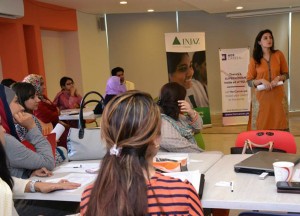 Baqar Abbas Jafri, founder of Capital Valley, recalled the day his startup had its chance to join DotZero. "While making our pitch for one of the open spots, we were asked to give a formal presentation with a special emphasis on how innovative our business model was." The team also had to participate in a question and answer session "in which we were asked to demonstrate the important aspects of the project," said Jafri. They were admitted, and had one month to work from DotZero before formally committing.
The application process vets each individual and startup for "the right balance of innovation, impact, and pay-it-forward attitude." About 80% of applicants are rejected.
Selection processes are not a typical for coworking spaces, but are standard for incubators and accelerators. "DotZero as a concept is somewhat in between coworking and incubation," said Dojki. This explains why solo freelancers won't be found at DotZero. Given the limited space, the focus right now is on teams that can create scalable products.
One of DotZero's goals is to help startups grow so they can in turn become drivers of socio-economic growth.
To aid that growth, the space sponsors a number of events. Regular meet and greets introduce startups to angel investors. Partner organizations hold startup competitions. Business development is encouraged through mentoring sessions with industry gurus. There's even assistance to help startups obtain funding from third party associations and private donors.
"For a pre-product and pre-revenue startup, DotZero is heaven. It minimizes your operational costs and gives you peace of mind to focus on value creation. Moreover, its evolving network of angel investors and partners helps you do purposeful networking for capital formation," said Jafri of Capital Valley.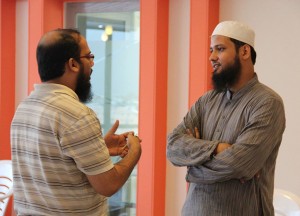 The startups tend to consult with each other and share skills. When a mentor sees a startup facing a problem another might have a solution to, he or she will arrange a meeting between the two companies.
"That's the main benefit of DotZero, apart from getting a world class working space and cafeteria. You get free help, advice, and get to brainstorm ideas with the CEOs and staff of the other companies," says Dojki.
Something else these startups share is insurance. Some companies are too small to qualify for group insurance so they team up with another company to share it.
The facilities and exposure offered by DotZero make it a sought-after space for Pakistani startups, and the environment fosters a sense of interdependence and trust. Since its launch almost two years ago, six companies have successfully "graduated" and have grown to be mid-sized companies with over 20 employees.
According to the Pakistan Startup Report of 2014, the number of startups has increased exponentially in the past year. Two other incubator spaces have opened in Karachi. Established companies are beginning to share their extra space with startup teams. In a short amount of time Karachi has become a center for entrepreneurial culture, and DotZero is playing an important part in improving the trust Karachiites have in such ventures and the people involved.
Photo credit: Photos courtesy of DotZero.