Single people turn to coworking to meet "the old fashioned way"


by Melissa Mesku
The world of work is radically shifting. The tyranny of the cubicle has been overthrown. The future of work is now! Blah, blah, blah. It's well known that coworking is changing the face of work. What's really interesting is how it's being integrated into the social lives of tens of thousands of people. For many, that social potential includes the potential for hookups and romance. Because coworking is nearly doubling in size every year, 2015 will see a big influx into the gene pool — and the pool was already heating up.
Meagan, 29, a freelance marketer, tried coworking for the first time in her native Los Angeles last fall. "I would try a new space and stay for about a week," she said, "and then I'd try another one." She was searching for the right combination of proximity and people, which is common in places where a better commute is part of the reason for engaging in location-independent work. "If it's way out on the Westside, there better be some amazing people there," she said.
It turns out there was. At the third coworking space she worked from, she met Jon. "I was like, 'Yeah, I'll be coming here for a while,'" she said. Before the week was over, she and Jon had made plans to meet outside of work.
It's a truism that people get into coworking because they got lonely working in their pajamas in bed. But let's just be blunt: a real motivation for getting out of bed is to find someone to bring back to it. In a recent New York Times article "In Defense of Tinder," psychology professor Eli J. Finkel explained, "Singles typically… want to have fun, meet interesting people, feel sexual attraction and, at some point, settle into a serious relationship. And all of that begins with a quick and dirty assessment of rapport and chemistry that occurs when people first meet face to face." His defense of Tinder is specifically in its ability to bring people together in real life. Ahem, that's what coworking has been doing since its inception.
For a large percentage of people who work from coworking spaces, the big draw isn't wifi and coffee. It's to be around other people. They meet people to bounce ideas off of. They meet people and become friends with them. And they meet people who could become something more.
Meagan and her coworking beau dated for a few weeks. When their relationship started winding down, Meagan was "relieved [she] had the option of simply never returning" to the coworking space where they met. She eventually moved to another space with a shorter commute and was happy for the change. "There's the right work, the right place, the right people out there. You just have to find them," she said.
Vuk, 35, had a different experience. Most recently working in Seattle as a software engineer, he relocated to London when his company expanded. "There are only 3 people on our team. I thought we would be in this small office." Instead, he found his company had chosen to place the team in a coworking space. "It's so much better to not be in a small room with the same people all day — all guys."
As a result of working in the space, Vuk found he had a much higher propensity for going to events and talking with other coworkers. Since relocating he's gone out on a couple dates, all with people he met one way or another through the space. He admitted that it's not easy, but that the environment of coworking makes it easier. "I'm really shy," he said. "I really did not think I would have any social life in London."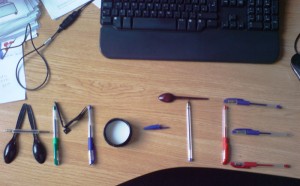 We'd be naive to assume that the prospect of hooking up or finding love isn't a draw for a fair number of people who cowork. No matter how many OkCupid-like apps flood the marketplace, meeting people the old fashioned way never loses its appeal.
"Where do you really get to know people?" asks Tanya, 41, a small business owner in San Francisco. She's a sometime-member of a gym, a yoga studio, a cycling club, and most recently a coworking space. She keeps an active social life but said that when it comes to dating, her typical social outlets haven't been much help. Luckily, as she put it, coworking has delivered the goods.
Statistics on this phenomenon may not be easy to come by, but the hooking up that's happening in coworking spaces is worth examining. It's a new context with new implications. Coworking is the first place of work where people don't have the same employer, don't have an HR department, and don't have a "no dating" policy to adhere to. Yes, coworking is a workplace. But it's not a traditional workplace. While coworking spaces are professional environments, they're also largely informal. This erases some of the strictures of the traditional office.
There can be a down side. For example, as a result of the growing contention over the 'brogrammer' culture of Silicon Valley, some spaces and organizations are starting to adopt codes of conduct that make appropriate behavior explicit. Organizations that were run relatively informally have found themselves having to step it up in response to complaints. Many love the organic no-rules-but-it-works culture to be found in many coworking spaces. At the same time, everyone should feel safe in the knowledge that a person who is out of line will be dealt with appropriately. In coworking, the community and its leadership address those things the traditional HR department used to take care of.
Part of the flexibility of coworking is the easy exit: if things don't work out, there is no lease to break, no boss to answer to. There is always the option to leave. But the reverse is also true: most everyone is there by choice. When people stick together voluntarily, it makes for a more powerful bond. This is not just a metaphor for a good relationship, it's also a recipe for why coworking can be a great place to start looking for a capital-R Relationship.
That's what got Tanya started. A friend of hers who coworked told her she'd found where "all the good men had been hiding" and invited her to a happy hour mixer. "It was an epiphany," she said.
Are people joining coworking communities just to meet their next Friend With Benefits? Probably not, at least not that they'll tell you. But I myself started coworking after the end of a long term relationship, and it wasn't a coincidence. I didn't know what I was looking for when I started. But I found it, and more, and there's plenty to go around. Come on in, the water's fine.
Names have been changed at the request of the interviewees. 
Photo credit via richardzinho on flickr.com