The smart city revolution

by Ricardo van Loenen
The smart city revolution is here and it's moving fast. Amazon flies delivery drones, e-scooters are taking over entire cities and Uber is everywhere. It takes just one look out the window to see how rapidly our cities are changing. I believe coworking spaces can lead the way in this revolution. Let me explain through a first-hand experience.
A meeting room stashed with old phones
We launched B.Amsterdam five years ago in an abandoned IBM typewriter factory on the outskirts of Amsterdam. What began as a coworking space has since become the biggest startup ecosystem in Europe. Over time, many young companies that began with renting desks in our shared spaces moved into larger private offices as they scaled up. As long as they kept writing software, web design or other digital services, we could accommodate them. But then different startups joined and they had different needs. It was a sign of the times.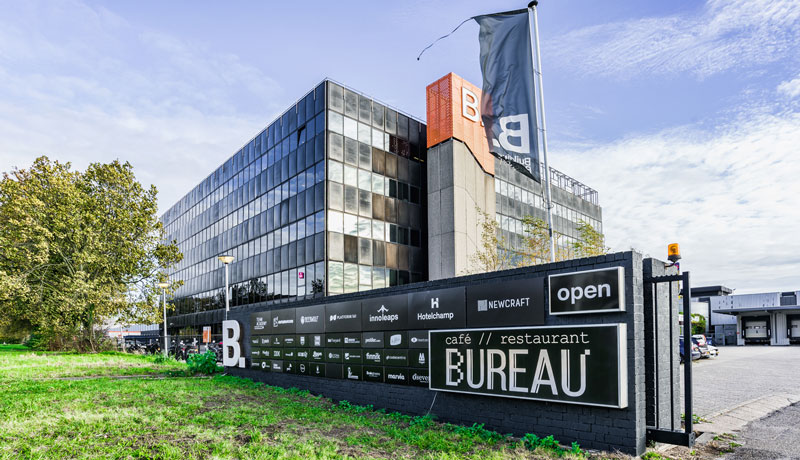 Some new entrepreneurs wanted to test delivery drones. Others built systems for self-driving vehicles or worked on 3D-printing technology. We even had an NGO that collected old cell phones from garbage belts in Africa to extract precious metals from the devices. They ended up leasing a large meeting room, just to stash it with old phones. But they were now in need of much larger industrial spaces for assembly and distribution in order to scale. Which meant we needed to adapt if we wanted to keep them with us.
The blessing of isolation
I visited a number of places around the world to figure out how it should be done. As it turns out, industrial space is scarce and expensive in every major tech hub. Generally, start-ups and scale-ups that work on smart city solutions find that spaces for lease are either way too big and expensive, or too small and insufficient. They need something in the middle, with plenty of room to experiment. Hubs like La Défence (Paris), Industry City (Brooklyn) and Here East (London) were developed with this vision in mind. They are built in somewhat abandoned, unregulated buildings or areas, often on the outskirts of cities. There are no convenient connections to the airport or the city center. Few people can point them out on a city map. In fact, few people even live nearby. Years of neglect by city planners and real estate investors has resulted in minimal connections to the city infrastructure. Sounds bad? Think again. These are the conditions that make a smart city coworking hub possible.
No Rules
Isolation is key. The hub needs to be large but confined, with few rules. This is where new smart city solutions can have the most impact because there's nothing else there. You can decide to make the area accessible by electric vehicle only, like no other part of the city. A company wants to build a mini-hyperloop in the garden? A smart grid? A walking bridge of glass? Let's do it, see if it works. This is where you can fail without too much cost.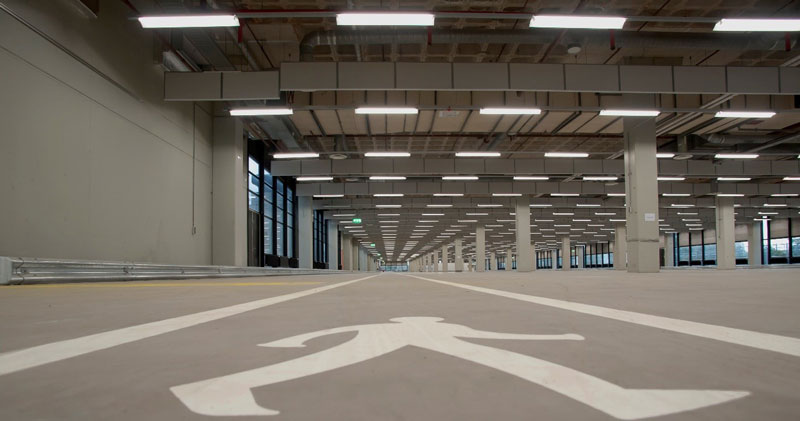 Outside of the city infrastructure, a coworking hub can strive for unprecedented collaborative thinking. No precedents mean few restrictions. And that means more freedom to think bigger. In Amsterdam, New York City, London and Paris a coworking culture has already been established. But in unusual spaces, a unique and place-specific culture can be created.
If you build it, they will come
I've found that many corporates, governments and municipalities know they need to change, but they cannot move that fast. And that's no surprise. If you look at the way cities have historically developed, many areas were not dictated by city planners at a drawing table. Cities grew organically. And with all the data about city life that becomes available through connected devices and smart grids, traditional concepts about city planning are going to be challenged.
In our new Smart City Hub that opened in January, companies are experimenting with vertical food-growing techniques. They are on schedule to provide quantities that can feed entire neighborhoods. Picnic, Europe's fastest growing online supermarket, is a tenant of the hub and will be for years to come. Through their partnership with the Smart City Hub, Picnic will be able to achieve its sustainable grocery business model in an escalated, smarter way. This is just one example of what can happen when you provide a mature coworking community with relative freedom and space. The opportunities are unbelievable.
Still, there's a long way to go. We are talking to city planners, startups, large corporations, regulators and enforcers. As we push, we come up against the edge of what is possible. But mostly we are building, experimenting. Just doing it. In this wide-open field, so far, the adage has proven true: If you build it, they will come.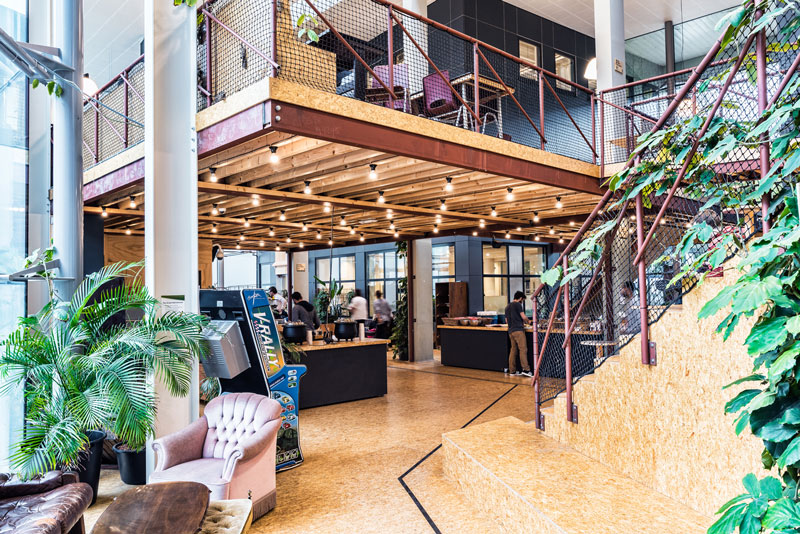 Image credit: Header photo courtesy of Deva Darshan. All other images courtesy of B.Amsterdam.