Lawyers who cowork: ethical considerations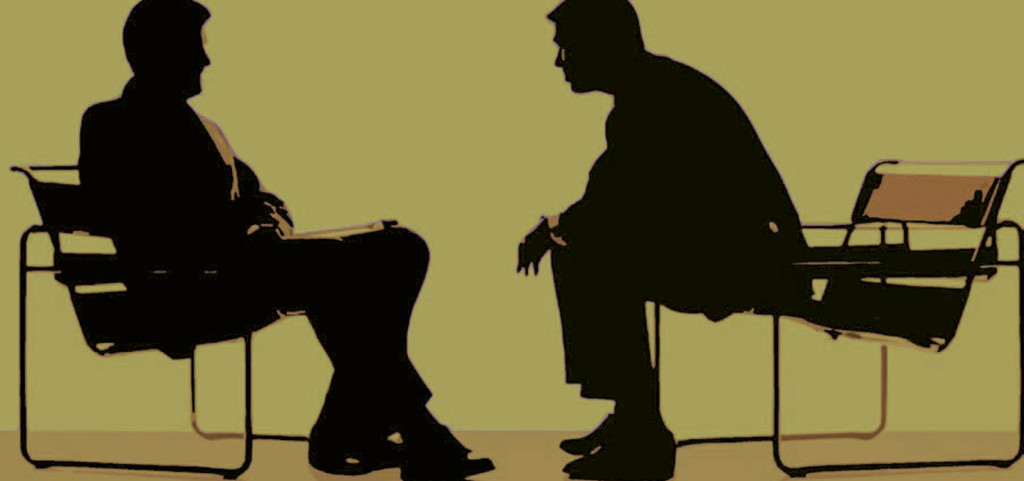 by Erin Sperger
In opening my law practice, I had a number of loose ends to tie up, one being a need for a mailing address other than my home address. I approached a colleague about renting his but instead he invited me to come take a look at his office space. That was how I came to visit my first coworking space, Office Nomads, in Seattle.
Most lawyers I knew who did not have a permanent office used virtual offices: They rented an office or conference room as needed, which seemed appropriate for the twenty-first century business person. A lawyer could boost their professional image without radically altering their bottom line. But one thing virtual offices don't boost is community. Working from those places seemed isolating to say the least.
When I first walked into Office Nomads, though, I was in for something different. Couches in the waiting area, a receptionist, and two greeters which I now know serve as community cultivators. One of them gave me a tour and I was convinced this was the place for me. It was affordable, friendly, and conveyed the professional image I want to project. And to my surprise there were several other members there who also practice law. I used my free day the very next day, and a colleague gifted me a one month part time membership. I wouldn't have guessed that my original concern over a mailing address would lead me to a great new place to work from instead.
Concerns for lawyers
As soon as I started utilizing my membership I discovered some situations that are unique to lawyers who work from coworking spaces. Lawyers abide by rules of professional conduct (RPCs) that can sometimes prevent us from joining the latest technological crazes and business practices, but I insist that coworking is a viable, desirable solution for new attorneys, solo practitioners and small firms.
Many ethical issues surface regardless of the kind of office we keep, whether it is in an office suite, a traditional firm or a coworking space. Coworking is a new context that requires lawyers to be deliberate in adhering to the RPCs, but simply taking a few extra precautions should prevent any potential problems. I am by no means an expert on the rules of professional conduct and I won't attempt to name every ethical implication or solution (yes, here the lawyer uses a disclaimer). Rather, I'd like to encourage coworking attorneys to ponder the ethical implications and to perhaps dampen any fears attorneys may have about giving coworking a try.
Confidentiality of information
Coworking spaces typically feature an open floor plan that's conducive to collaboration. It's an image that endures in people's minds and is probably the initial reason why some might be concerned about lawyers using coworking spaces. But when inviting clients to my office for appointments, that open space is a no-fly zone. In meeting with clients, it's precisely that lovely wide open area that I have to avoid, and that's not a problem because most every coworking space accommodates for members' privacy. It's not only lawyers who need to conduct business in confidence.
Rule 1.6 requires confidentiality of both information and communication with clients. Confidentiality concerns have traditionally tied lawyers to private offices. But when it comes to meeting clients privately and ensuring our conversation is confidential, I've got that covered. I can provide privacy simply by using the conference room for a client meeting. When my phone rings I duck into one of several secluded hide-away spaces where I can have a private conversation. The conference rooms are reasonably sound proof and I am always able to reserve one on short notice. One only needs to be aware of their surroundings and keep their voice to a reasonable level – common sense solutions adapted to the situation.
Written communications also have to be reasonably protected. While everyone around you may leave their computer open while they step out for lunch, I hope I speak for all lawyers when I point out that we can't be that lax about our workspace. If you walk away from your desk, your computer should not be open for anyone to see or potentially access anything confidential. The golden rule for attorneys is to take reasonable precautions. While that isn't painstakingly defined, a reasonable precaution in this case may simply be setting your computer to lock with a password while you step away.
But there are other concerns that require more mindfulness and may be trickier to address.
One of my first tasks in getting set up was to connect my computer to the wireless printing station, as free printing is a cardinal benefit of shared office space. When I was finished, though, it occurred to me that this is a potential point for a security lapse. How would I ensure the confidentiality of what I send to the printer? Was the network secure enough to send and receive emails without compromising confidentiality? For lawyers, these are questions we must ask. The convenience of a networked printer is great but security has to come first.
Whether someone can simply reprint a print job depends on the make and model of the printer, and I don't think it would be too much to ask your workspace manager about such details. Of course, to be absolutely sure no one can obtain a copy of your print job, you can stick with using your own private printer at home.
For wifi, my workspace uses a secured network with a password, which I consider to be a reasonable precaution. However, for my own peace of mind I maintain my own fax number. Receiving faxes increases risk because they can come in at any time and may be seen by an unintended party.
But sometimes thinking about network security isn't all about high tech transmissions over wifi – the tray next to the printer that's full of abandoned documents is a potential breach of confidentiality in itself. Just remember to pick up your print jobs right after you send them.
A cornerstone of coworking is coworkers. For single lawyer firms, it is great to be able to discuss ideas and cultivate relationships with attorney coworkers. When compared to a traditional law office environment, the kind of conviviality found in a coworking space can be a breath of fresh air — and a new context that requires precautions. Stay above reproach by keeping your questions hypothetical. Coworkers are not associates or partners. While unlikely, you may unknowingly be talking to opposing counsel. Even worse, if you listen to stories of coworkers cases, you may be prohibited from representing a future client; learning of inside information may mean a conflict of interest.
Here's an interesting situation that is unique to lawyers. Because coworking has so many advantages, you may be tempted to mention in your website, ads, or blog, your connection to your coworking space or to other lawyer members in your space. But doing so may implicate rule 7.2 and 7.5: a lawyer cannot state or imply that they practice in a partnership or other organization unless it is a fact. If you're a lawyer with a website, review it carefully for any implied connections or associations.
For me, the advantages of coworking far outweigh any possible risk. It is more than just office space; it's a rich source of mentoring, referrals, and an opportunity to collaborate by co-counseling with other attorneys. Coworking spaces attract people who like the idea of collaborating and sharing resources – generally a pretty great batch of people. Attorneys benefit from mixing with their non-attorney coworkers and vice versa.
Coworking presents its own unique ethical situations, but they can easily be overcome with common sense and a little mindfulness. There are even law-specific coworking spaces popping up that address these concerns implicitly. Review your state's RPCs and be aware of situations that may implicate the rules. In fact, who better to discuss these situations with than your attorney coworkers?